Hillside Nurseries Gift Vouchers are the perfect gift for any occasion. These gift tokens are an ideal present not only for keen gardeners but also for those that are not so green fingered. With thousands of products to spend them on,
whoever you get them for will be spoilt for choice.
Purchase a garden centre gift voucher online and we'll post it FREE OF CHARGE to the recipient (or to you) for your chosen amount.
A garden gift voucher is the perfect birthday, house-warming, wedding or Christmas gift for the gardener in your life!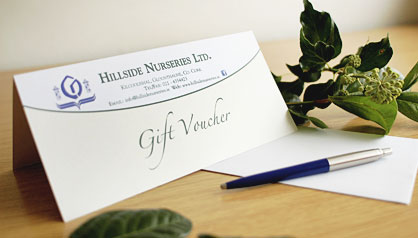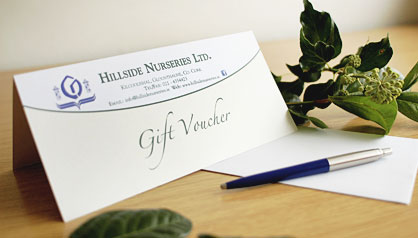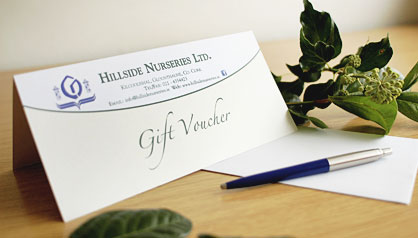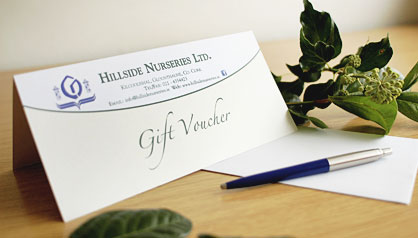 All online payments are processed through PayPal. You do not need to have a PayPal account in order to purchase our Gift Cards, PayPal also accepts credit cards for non-account customers. PayPal is protected with 128 bit encryption and has advanced fraud screening and address/card verification checks.
You can be assured that your payment information is safe.
Alternatively you may email us or give us a call indicating the quantities and value of the card/s you would like to order.