November
Myrtus ugni
Chilean guava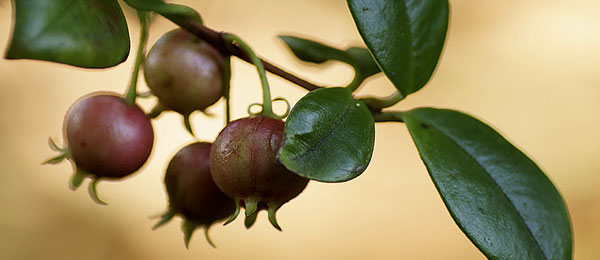 Myrtus ugni grows as a small evergreen shrub, a metre across and, unpruned, can reach a similar height. The leaves are small, waxy and deep green with occasional seasonal flushes of red-purple. With sun on your side, you'll have pale pink and white bell-shaped flowers hanging in profusion from late spring. Slowly through the summer the flowers turn to fruit that ripen into dark berries in autumn and into winter.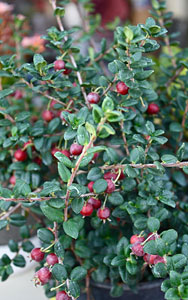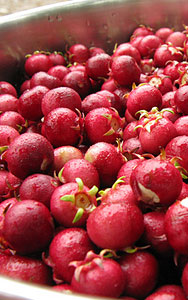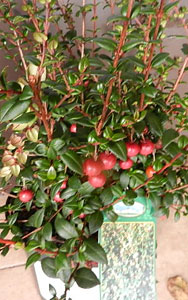 How to grow
Myrtus ugni
Myrtus does best in a sheltered position in a well drained and loamy soil.
Grows well in sunny or semi- sunny situations.
How to care for
Myrtus ugni
Give it a regular trim for the first few years to encourage bushy, compact growth.
Water well, especially in the summer for fruit production.
Myrtus ugni is easy care and generally pest and disease free.